Home
: Mueller Tapewrap Premium
Mueller Tapewrap Premium
$37.00 - $58.00
Product #:
Selected Style:
Black

|

2" x 6 yd Rolls /Set of 24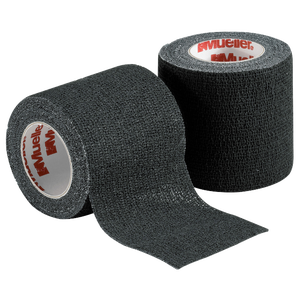 The Mueller Tapewrap Premium is a cohesive, breathable, lightweight and easy-to-tear tape constructed to get you ready for the big game or practice. It features ulta-soft fabric that is as flexible as pre-wrap, but does not trap moisture and does not slip. Tapewrap Premium is stronger and offers more support than pre-wrap. Great for securing pads, bandages, cold packs and more. Sold by the case. 16 rolls per case.

Please note: This item is shipped directly from the manufacturer and is delivered via Standard shipping only. Expedited shipping and gift boxing are not available for this product.